Welcome to Community Medical Associates
Click here to access the Patient Portal. This portal allows you to communicate confidentially with the doctor's office and securely access your personal health information.

We have the doctors your family needs to get well and stay that way. We offer board-certified OB/GYNs, internists, family medicine and pediatricians (who keep evening and weekend hours).

We have specialists in cardiology, gastroenterology, geriatrics, and palliative medicine. Get lab work and x-ray screening all on site. Enjoy some of the best care in the area at conveniently located state-of-the-art, stair-free facilities with easy, front door parking.
Community ExpressCare
Urgent/Walk-in Care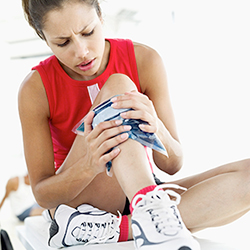 Community ExpressCare helps patients who suffer from a health issue that is not life-threatening, but also can't wait until you can see your primary care physician. It does not replace emergency care or your family doctor.
Click here to learn more.

Location: 5730 Sherwood Way
Hours of Operation: Monday - Sunday, 7 a.m. - 8 p.m.;
closed Thanksgiving & Christmas day; other holiday hours may vary
Phone: (325) 944-3851